YEL-vakuutus on lakisääteinen, prosentti on sama kaikille työeläkeyhtiöstä riippumatta. YEL-maksu on siis määrätty prosenttiosuus itse arvioimastasi YEL-työtulosta eli laskutuspalvelun kautta toimiessasi bruttopalkastasi. YEL insurance is statutory and the percentage is same for all entrepreneurs. The amount of YEL contributions is a set percentage of the YEL income you estimate yourself.
UKKO.fi makes the YEL-payments to Varma based on the YEL income estimate you give in your own control panel.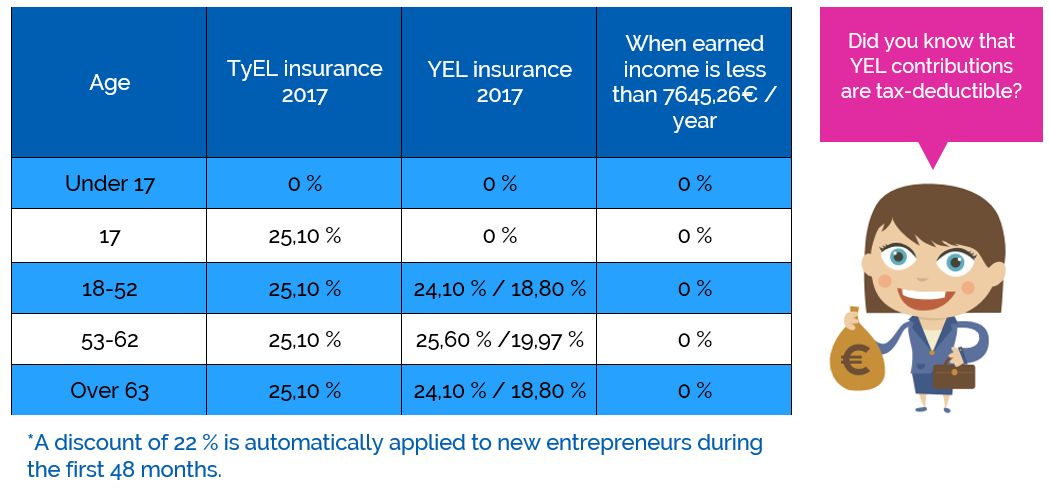 The percentage of YEL contirbutions in 2017 is:
24,10 % – aged 18 to 52 and over 63
25,6 % – aged 53 to 62
For new entrepreneurs, a discount of 22 % is automatically applied during the first 48 months, which means that the YEL contribution is either 18,80 % or 19,97 % due to the transitional provision. When transferring from TyEL to YEL, the entrepreneurship is seen to have started during the transfer – in other words 1 May 2017 the earliest
Katso myös
What is YEL income?